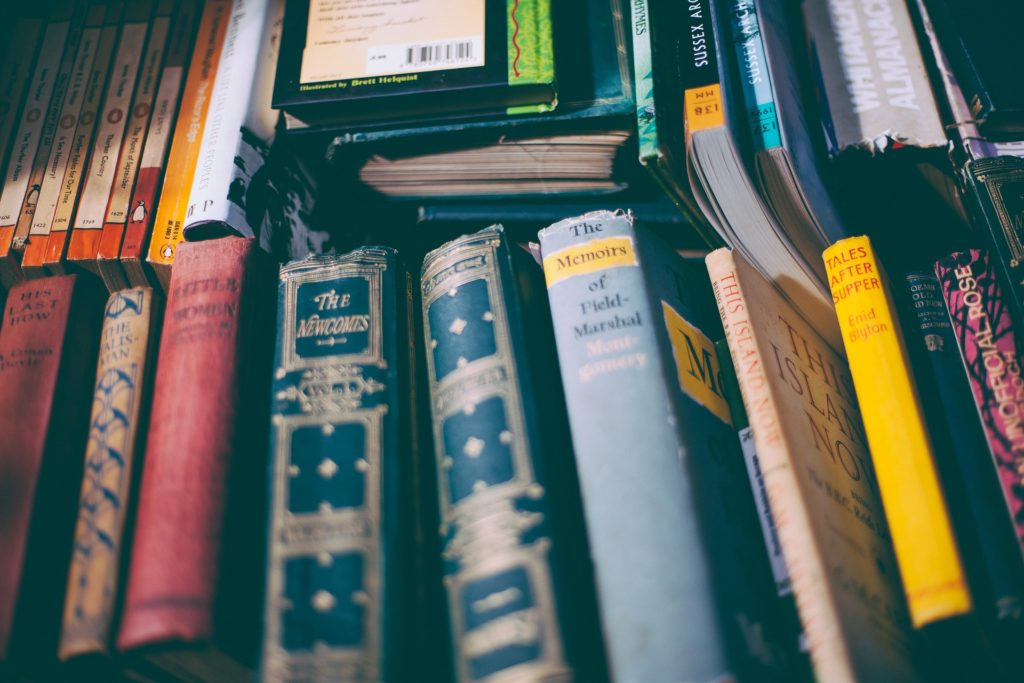 Originally posted on Sixtyandme.com
The Hardest Part of Downsizing: Letting Go of Treasured Things
The question I hear most often when I'm talking with people who are in the middle of a major downsizing or are getting ready to downsize is, "How can I get rid of things that are very, very important to me?" For example, "How can I get rid of the chest that my mother spent months and months refinishing and making absolutely beautiful?" Or "How can I part with all those children's books that I spent hours reading to my children?" And I totally agree; this can be so hard. Just thinking about it can cause a pain deep inside.
When people ask me this question, I say that if there will be space in the new place for all the "really treasured things," then by all means keep them. But what if there won't be enough space? What if paying several hundred dollars a month to rent an external storage unit to hold the things just seems unwise. There may be better uses for that money right now.
Yes It Can Be Hard
I went through a major downsizing last year, and it was accompanied by many difficult feelings as I explain in my book The Upside of Downsizing: Getting to Enough. Like many of the people I talk to, I had several treasured things that really hurt to let go of. I had several pieces of furniture that my mother had lovingly restored, and they were gorgeous. I had braided wool rugs that she had made, and when I looked carefully, I could see traces of skirts I had worn in high school. And on and on. And I knew I would not have space for any of those things. So, all of them went out. Was it painful? Very. Have I come to a place of peace when I think about it? Yes. How can we get there?
What Can Help?
A friend of mine recently told me that she had been able to come to peace with some of the things she sold when she cleared out her mother's house by really getting in touch with the love she felt for her mother and that her mother had felt for her. When she could really feel that love, she was able to let go of many treasured things. I've thought about that a lot, and I think what happens is that we realize what's important are the deep feelings of love, not the place settings, or whatever. A plate, after all, is just a plate.
I think it also helps to be thoughtful about where the items go. Going back to the children's books, it might be easier to part with them if you give them to a local grade school or kindergarten that probably doesn't have the funding to buy many books. Just imagine the delight on the faces of the children who may never have held such a colorful, shiny book!
When I was able to sell some of the beautiful pieces my mother had restored to neighbors who were delighted to get them, I felt happy that they knew the history of the pieces and would lovingly take care of them. The same has been true for several items that I gave to friends. I love seeing these things in their homes where they are being well used.
For the Kids
It's also important to look through all the things you may be "saving for the kids." As I've talked with people who have downsized, one of the very common themes has been that "the kids don't want anything." If you're in the situation of "saving things for the kids," it's probably worth checking with them to make sure they want the things. If they do, they need to take them as soon as possible. . .like now. And if they don't, then it's time to find a new home for even those very loved and treasured things that you're simply not going to have room for.
It's also important in these cases to be alert for a "double hurt." Not only are you going to need to part with the things, but you're going to have to deal with the fact that your kids don't want these things that have been so important to you. There are many times you already have had to come to terms with the fact that "it's their life." This is just one more situation to add to the list.
Some Support Can Help
The whole process of letting go of treasured things can be very painful. I know. I've been through it. It may help to ask a good, caring friend to sit with you as you think about the things you're going to need to part with, or you may decide you'd like to talk to a coach who can help.
And finally, in almost any situation we feel better if we feel we have a choice rather than something is being forced on us or we have no say in the matter. In facing the need to part with many treasured things, it's often helpful to say to yourself "I have a choice here. I can find a way to lovingly let go of this item or I can live with the consequences of holding on to it." When we really focus on what it will mean to hold onto whatever it is, we may see that that's not what we really want. We may come to realize that "I have valued this thing, and I now choose to let it go," and find a good, new home for it. This is not easy, and it is our choice.
I'm here to help if you're facing a downsizing and could use some support. Please contact me to find out more.